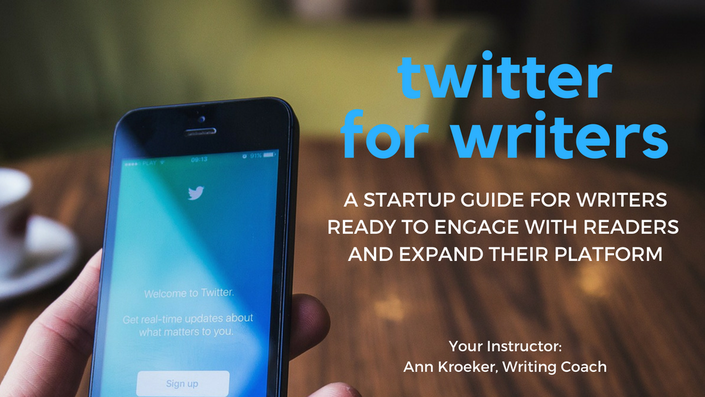 Twitter for Writers
A Startup Guide for Writers Ready to Engage with Readers and Expand Their Platform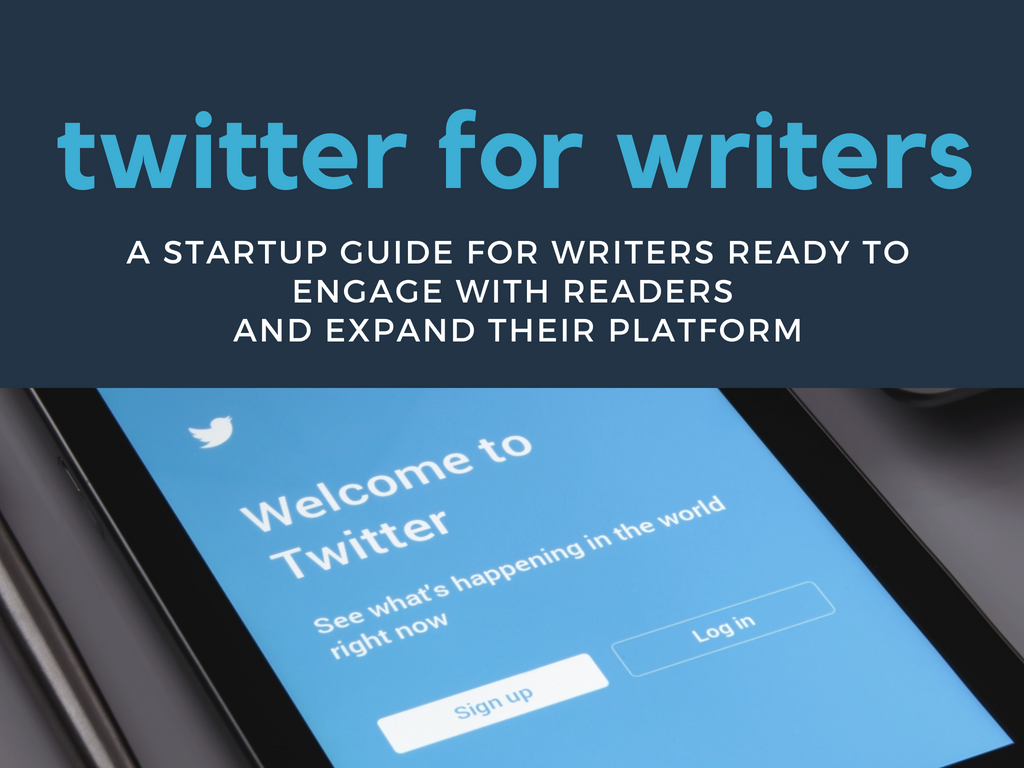 Twitter for Writers
A Startup Guide for Writers Ready to Engage with Readers and Expand Their Platform
>> "Twitter moves too fast. It overwhelms me."
>> "I have a Twitter account, but I have no idea what to do with it."
>> "Someone said I need to build a platform. They recommended Twitter, but how do I get started?"
>> "I'd like to reach new readers and network with others in my genre. Can Twitter help with that?"
Sound familiar? You're in the right place.
Twitter for Writers will show you how to set up an account and start using it as a writer.
You'll learn how to meet like-minded people and engage with them on topics of interest.
You'll increase followers steadily, in a natural, organic way.
You'll discover ways to stay organized and not feel overwhelmed by the steady stream of tweets that flow through your feed.
You'll see how to share your work through Twitter so people can discover your writing.
You'll enjoy helping people as you point them to resources, pass along knowledge, and encourage through tweets.
You'll become a better literary citizen, supporting other people by sharing their work on Twitter.
You'll marvel at the range of people you connect with, from your peers and colleagues to the authors you admire most, including industry insiders you can learn from.
Our goal is to connect and communicate first and foremost, while enjoying the byproduct of growing a platform in the process. This course teaches real writers how to connect with real people using Twitter.
With Twitter for Writers, you'll start to see the possibilities.


Just think: on Twitter, you can easily reach out to your favorite author, a new literary agent, or Simon & Schuster (yep, they're on Twitter).
Who knows?
They might "like" your tweet or type a quick reply.
And you can do the same.

When someone reaches out to YOU on Twitter, you can interact with them easily, quickly, and sincerely.
You'll make their day.
But for any of that to happen, you have to be on Twitter.
Get up and running fast with this startup guide.
"Will I gain 10,000 followers in the first month?"
Probably not.
Twitter for Writers is a startup guide, designed to lead you through the process of setting up your account, walking through the basics, and demonstrating how to find followers and start to make an impact.
The course doesn't offer any crazy system for buying Twitter followers or automating your account like a Russian bot.
It'll just be you, having fun finding people you genuinely want to follow, and that'll probably happen at a slower rate than 10,000 in a month. In fact, you might not hit 10,000 in a year. Maybe never.
But you'll have way more interesting content coming through your feed.
---
"Does this course offer the magic bullet of social media success?"
I don't think so. Does a magic bullet even exist (other than that cute little blender)?
After completing the course, you may find Twitter to be one of your new favorite places to interact online, but the course won't teach you any Twitter magic.
In fact, once you're set up, you'll bring the magic.
That's part of the fun of being a writer on Twitter! You'll tap into your creative writing superpowers and bring your own tone, your own spin, your own playful, helpful, insightful self to the space.
Prospective readers get to know you better, tweet after tweet.
Take action to see results!
If you really want to reach new readers and raise your visibility and authority as an author, you have to get out there and get known in some way. You have to try out different approaches.
If you want to build a platform with numbers that publishing professionals will pay attention to, you'll have to take action and take risks.
Twitter is a great place to experiment.
Get started and give it a try!


Every social media platform takes time to build, but Twitter can take off more rapidly than some.
And it's a great place for writers.
"Is Twitter really for writers?"
Are you kidding? Twitter is a place for all kinds of writers—every kind of writer!
You're a poet? You'll find lots of poets and people who love and support poetry on Twitter. Some even write and share poetry directly in their tweets.
You write science fiction? You'll find lots of #scifi people there, ready to share magazines that publish short stories and world-building techniques.
You're a novelist? People promote their books in creative ways so readers on Twitter can find them, and you can participate in events like #pitmad and hope an agent picks your pitch.
You're a nonfiction author? You can use Twitter in lots of ways, tracking down experts for interviews, sharing your knowledge with people in tweet-sized morsels, and building your email list with great freebies.
You'll find Twitter chats and communities of all kinds that fit you and your work.
It doesn't matter what kind of writer you are—beginner or seasoned, fiction or nonfiction—you can find lots of creative uses for Twitter.
---
"What if I have no time for social media?"
I hear you. When life is full, who has time to tweet?
The ideas in this course are simple, fast, and fun, but they do take some time. So if you're not able to invest a little extra time in setting things up to have a presence on Twitter, you shouldn't take this course. It's for writers ready to give it a try.
But I've found that once you're on Twitter and understand how it operates, it's fairly simple to keep it going.
You can hop in and out easily with mobile apps. And while I don't recommend lots of automation, you can schedule some things in advance and then interact with people when that tweet goes live.
Twitter was originally designed to be a quick form of communication, using texts to tweet. And even though Twitter has evolved, its overall vision of being a place to share quick snippets has remained.
Plus, tweeting doesn't require an artistic eye. You won't have to spend lots of time editing Insta-worthy photos or designing Pinterest-perfect images. Twitter is ideal for word-focused people like writers who have no problem shooting out ideas and inspiration in 280 characters or less.
But if you don't have time and don't want to open up a new account in yet another social media account, stick with what you're enjoying and take a pass.
---
"Can't I find all this same stuff on YouTube?"
Sure. I love learning from YouTubers.
You can spend a few hours tracking down the information you need, piecing it together from demos on YouTube and tutorials on social media websites. I don't blame you. It's more affordable.
But if you're worried about having enough time to manage another social media account, you won't want to spend all that time tracking down each step on YouTube.
Grab Twitter for Writers and you'll have all the steps presented one after another in one convenient course.
Easy.
Efficient.
And I think it'll be kinda fun.
"What's in the course?"

Course Curriculum
Module 1: Set Up
Available in days
days after you enroll
Module Two: Start Up
Available in days
days after you enroll
Module Three: Manage
Available in days
days after you enroll
"Who's teaching this course?"

Your Instructor
Writing Coach Ann Kroeker leverages over 25 years of writing and editing experience in the publishing industry to equip her clients to reach their writing goals. A published author and coauthor, corporate and freelance writer, book editor, speaker, and poet, Ann has served on the editorial teams of two large online organizations and focuses on serving others in her role as a writing coach.
In her role as a writing coach, she celebrates client successes, such as acceptance into prestigious MFA programs, signed agent and book contracts, articles and essays placed in national publications, and the launch of their own freelance writing businesses. She coauthored On Being a Writer: 12 Simple Habits for a Writing Life that Lasts, and authored Not So Fast: Slow-Down Solutions for Frenzied Families and The Contemplative Mom.
"What's she like?"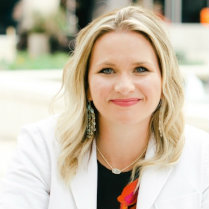 "You won't be disappointed if you are needing assistance with your book proposal. The training material was top notch. Ann goes above and beyond with the training course."
- Melissa Clark, Counselor, Speaker, Writer

"If I were Cinderella, Ann Kroeker would be my fairy godmother. I cannot recommend her highly enough! Ann is an expert coach and a warm soul. And I think she might be a tiny bit magic."
- Kim Hyland, author of An Imperfect Woman: Letting Go of the Need to Have It All Together

"Two years ago I didn't know writing coaches existed. Now, I can't imagine my writing life without one!"
- Kristin Schell, Speaker, ambassador for Front Yard People, and author of The Turquoise Table.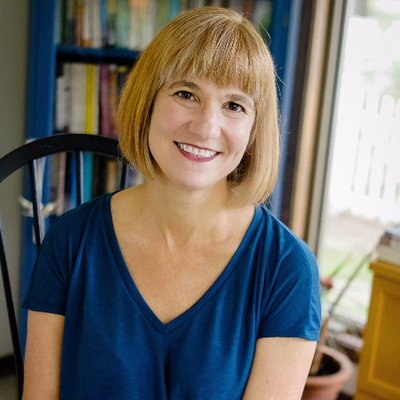 "Ann Kroeker brings a unique blend of intentional practicality and exuberant creativity to her coaching. She is a brilliant brainstormer, but she is also a master at helping a writer whittle down myriad ideas into manageable steps and a practical plan of action."
- Michelle DeRusha, author of Katharina and Martin Luther, Spiritual Misfit and 50 Women Every Christian Should Know
Frequently Asked Questions
When does the course start and finish?
The course starts now and never ends! It is a completely self-paced online course - you decide when you start and when you finish.
How long do I have access to the course?
After enrolling, you have unlimited access to this course for as long as the course is live - across any and all devices you own.
What if I am unhappy with the course?
We would never want you to be unhappy! If you are unsatisfied with your purchase, contact us in the first 30 days and we will give you a full refund.
What's your privacy policy?
You love reading privacy policies, don't you! Because you'll be using Teachable for this course, you'll need to read both theirs and mine. The link to theirs is at the bottom of this page. The link to mine is at the very bottom of the main page of my website, annkroeker.com.
"How do I sign up?"

This course is closed for enrollment.