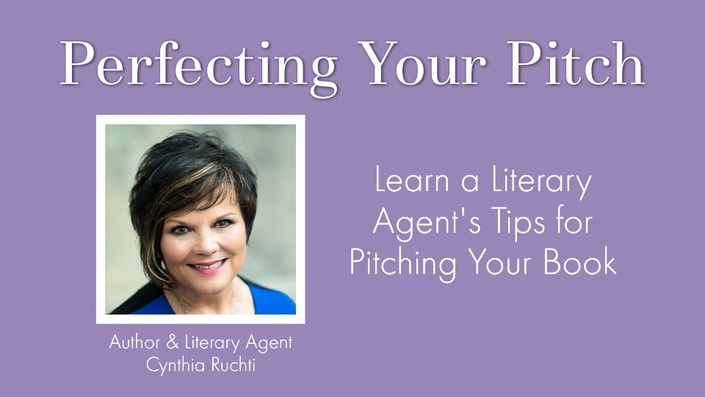 Perfecting Your Pitch
Learn a Literary Agent's Tips for Pitching Your Book in this On-Demand Masterclass
Is memorizing your elevator pitch threatening to make you give up writing forever?
Are you certain your entire career hinges on doing a perfect job with your pitch to an editor or agent, thus the uncontrollable nerves just thinking about your upcoming one-on-one appointment?
Unsure what to include, what to leave out?
Are you tempted to pay a friend to pretend to be you so you can skip the appointment altogether?
All is well. You have what's called in the industry "normal writer" syndrome.
But there are treatment options. You—yes, you—can approach an agent or editor with a combo of humility and confidence, courage and unflappability, equipped with a few tips to help you feel prepared, purposeful, and comfortable with jettisoning the "perfect" myth.
Let's tame the anxiety and ramp up your ability to communicate smoothly and effectively when you explain your book idea to an editor or agent. (No medication necessary.)
Literary agent Cynthia Ruchti and writing coach Ann Kroeker teamed up to present a 90-minute masterclass focused on preparing to pitch.
In Perfecting Your Pitch, Cynthia walks through what to expect...and what to avoid.
You'll be inspired to craft your pitch with samples and suggestions for both novelists and authors of nonfiction.
The enrollment fee of $27 gives you immediate access to this on-demand training, which will remain online for you to watch and re-watch as you prep for agent or editor one-on-ones.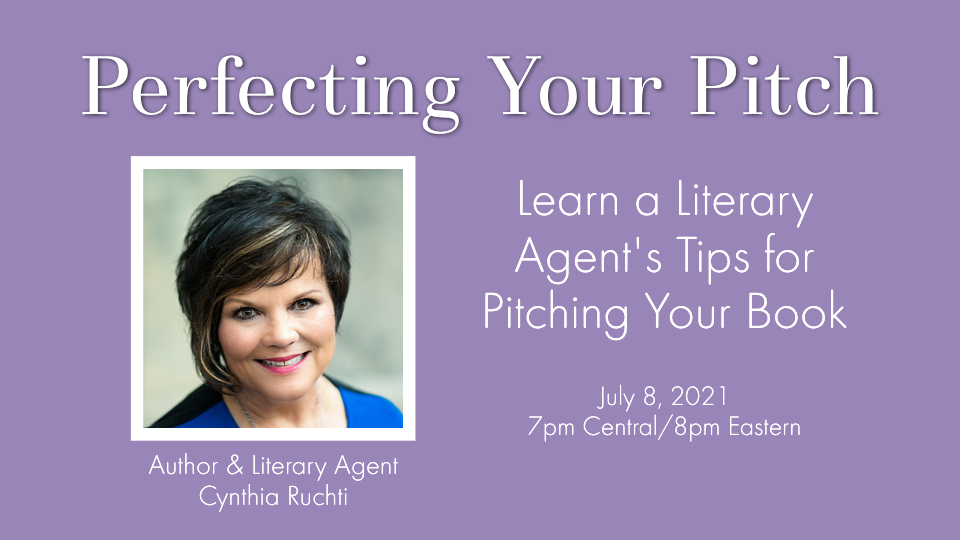 Sign up for immediate access to the on-demand virtual training led by literary agent Cynthia Ruchti and hosted by writing coach Ann Kroeker:


Perfecting Your Pitch
COST: $27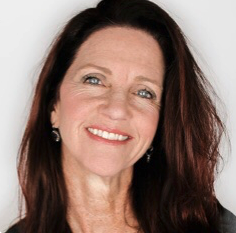 "The 90 minutes were JAM packed with practical, impactful and applicable information! Thank you, Ann and Cynthia."
- Chrysa McKelvey, Life Coach, Words Have Power
"I just finished the course with Cynthia on how to pitch your book—it was very helpful. Plus, she is so likable."
- Krista Hewlett, Writer, Speaker, Creator

"I took the course with Cynthia preparing us to pitch, and I used some of what I learned the very next week in an appointment with an editor. It equipped me and calmed my nerves for a successful appointment."
- Julie LeFebure, Writer, Speaker, Blogger
Speaker Bio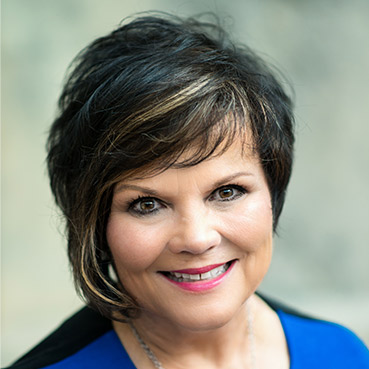 Cynthia Ruchti tells stories hemmed in Hope through her novels, novellas, devotions, and nonfiction, and through speaking for women's events/retreats and writers' conferences/workshops. She draws from 33 years of experience writing and producing the 15-minute daily radio broadcast, "The Heartbeat of the Home." Her books have received recognition from RT Reviewers' Choice Book of the Year, PW Starred Reviews, Selah Awards, Christian Retailing's BEST Awards, Golden Scroll Awards and Novel of the Year, The Carol Award, two Christy finalists, and more.
She serves as Professional Relations Liaison for American Christian Fiction Writers, is a founding board member of the Deliver Hope ministry, and is part of the worship team at her church. She's also a literary agent with Books & Such Literary Management. She and her husband live in the heart of Wisconsin, not far from their three children and six grandchildren.
Course Curriculum
You're in!
Available in days
days after you enroll
Frequently Asked Questions
When does this event start?
While this was originally offered as a live training, the on-demand replay will be available to watch (or re-watch again and again!) as soon as you sign up!
How long do I have access to the training?
After purchase, you'll you have immediate and unlimited access to this masterclass for as long as it lives online, to review and prepare for your next pitch.
What if I am unhappy with the event?
We worked hard to create an event that prepares you to pitch with confidence and anticipate you will be thrilled with what you learn. We are not offering refunds on this particular masterclass; however, if you are truly unhappy with this investment, reach out to Ann Kroeker and we will discuss how we might apply this fee to another service or course.