Ann Kroeker, Writing Coach: Courses and Coaching to Advance Your Writing Career
Advance your writing career through skills and strategies taught by a professional writing coach committed to your success.
Enrolled member of one of my programs?
Welcome back! If you're already enrolled in some of my programs or courses, you can click here to see your products if you're logged in: Your Products
To log in, look at the upper right of this page and click "log in" or click here.
Interested in my courses and programs?
Welcome! Browse a full list of my courses at annkroeker.com/courses or see some of my most popular offerings below.
Interested in working with me one-on-one?
Glad to hear it! You can learn all about my one-on-one options at annkroeker.com/workwithme.
Interested in all my offerings, both free and paid?
Check out everything at annkroeker.com/everything. 😊
Elevate your skills and become the writer you know you can be. In this eight-week intensive, I'll help you elevate your writing skills and create a compelling 3,000-word nonfiction piece you'll be proud to show an editor or agent. You'll get loads of focused training, live calls, and one-click access to me and your cohort in Mighty Networks. Limited space—get on the waitlist!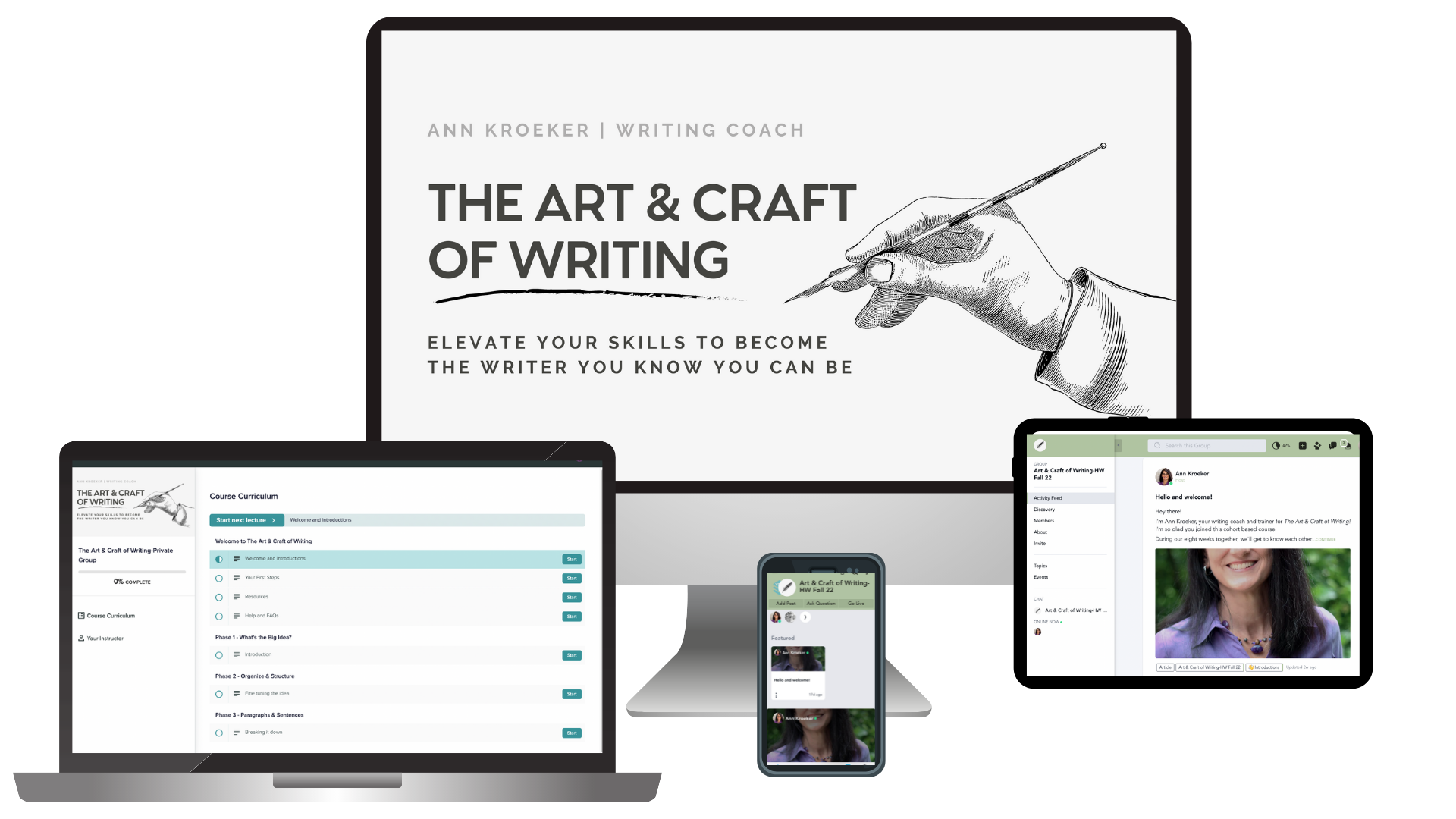 Join us in Your Platform Matters (YPM)! This $12/m membership community is devoted to helping writers reach readers in meaningful ways. We believe your message matters, so your platform matters. Access the library for dozens of trainings for one low monthly fee! This is the most affordable way to have access to Ann through community interaction, group coaching calls, & trainings (plus, it's fun!).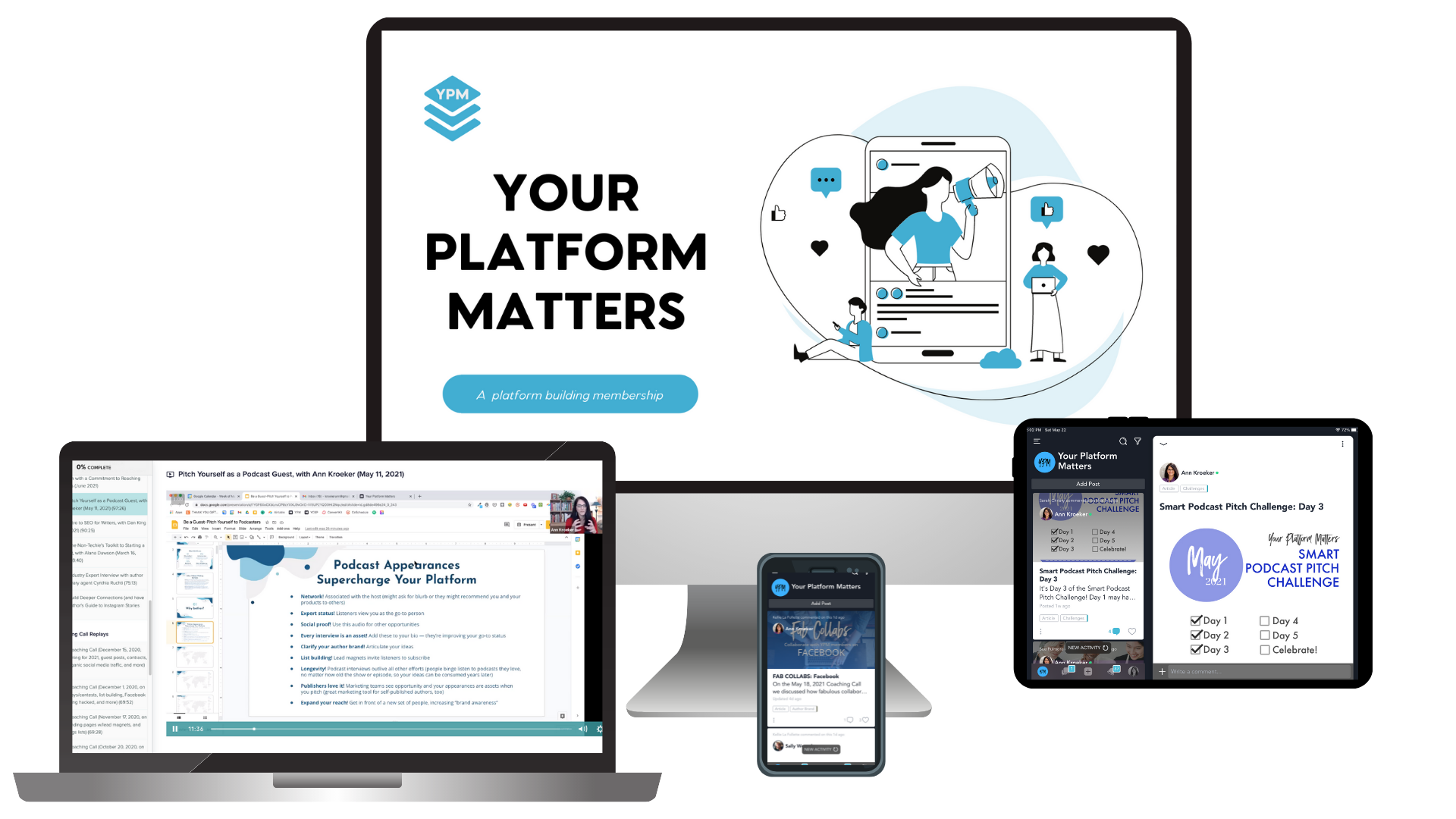 If you want to write a book, you need a compelling book proposal. YCBP is a comprehensive program that walks you step by step through the process of crafting and completing your professional book proposal. With three levels of support to choose from, you'll get to know Ann really well.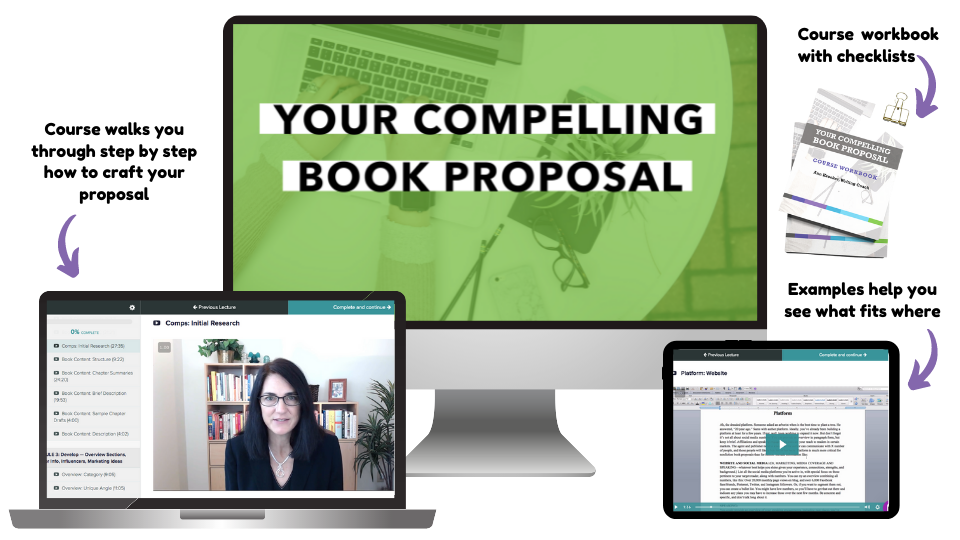 You want to understand the trauma-informed movement — to see if this is the future of your life, your work, and your words. Join us for this workshop, featuring certified trauma expert Michelle Stiffler as guest trainer. Priced at $20, this is the ideal introduction to trauma-informed writing.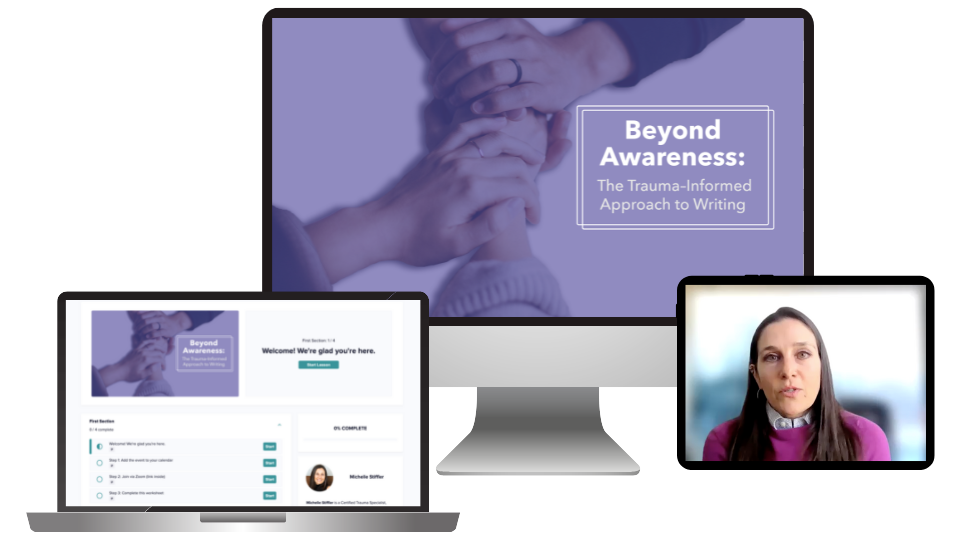 Find the clarify you crave—and the validation you need—for your next book idea! When people ask, "What's your book about?" do you struggle to articulate your idea? This course walks you through seven steps to blow away the creative fog so you can express your nonfiction book's concept and start developing what goes into it. A great place to start when you're planning to write a book—gets you through the first few steps of crafting a book proposal!